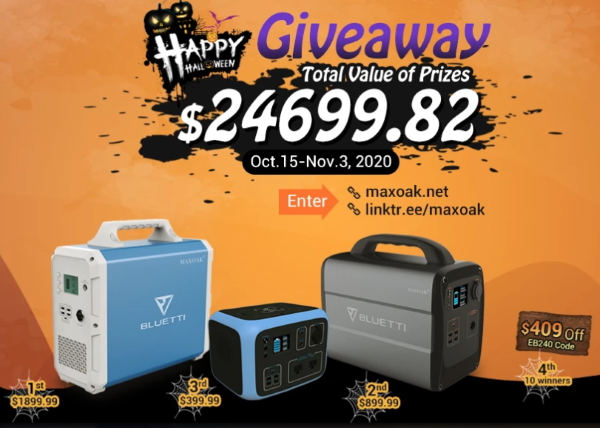 CONTEST NEWS – Over the past few years, I have collected quite a few portable power packs. Some of them are small pocket-sized devices that are convenient but limited in connectivity and power. Some are medium-sized and need a carrying bag or use a built-in handle, but are also limited in connectivity and power. My quest has been to find a reasonable sized portable power station that features versatile connectivity and that packs quite a bit of power to handle small portable devices as well as devices like my CPAP machine. It would also be nice if the power station offers more than one way to be recharged.
While searching the web, I came across the Maxoak Portable Power Station lineup. These power stations offer the versatility that I mentioned and some models offer the power that I am looking for. Also, Maxoak is currently offering a prize giveaway until November 3rd with a total of $24,699.82 in prizes, and no purchase is necessary to enter.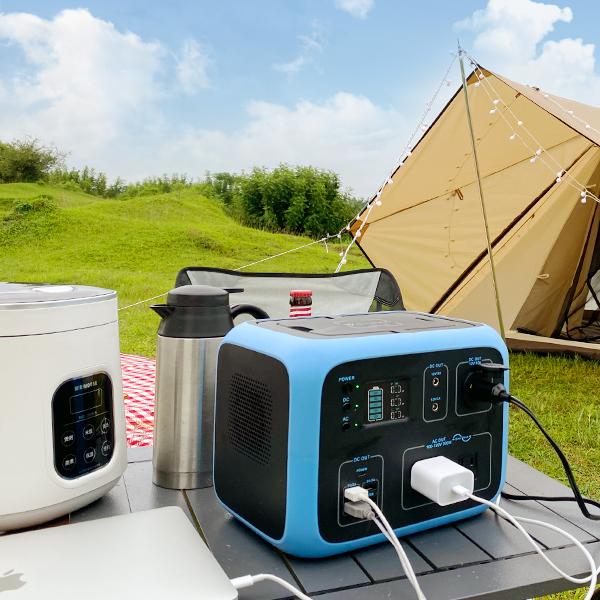 If you are interested in purchasing a Maxoak Portable Power Station or if you want to just learn more bout their products and enter the prize giveaway contest, you can head over to their website at https://www.maxoak.net.
Filed in categories: News
Tagged: contest
Win a Maxoak Portable Power Station! originally appeared on The Gadgeteer on October 27, 2020 at 10:00 am.
Note: If you are subscribed to this feed through FeedBurner, please switch to our native feed URL http://the-gadgeteer.com/feed/ in order to ensure continuous delivery.
Original source: https://the-gadgeteer.com/2020/10/27/win-a-maxoak-portable-power-station/