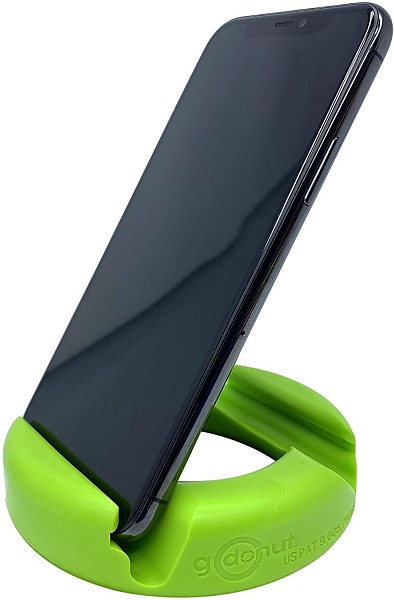 NEWS – When is a donut not a donut? When it is a versatile universal stand for your tablet or smartphone. The GoDonut is a small yet innovative stand that allows you to view your favorite shows and movies from multiple angles. GoDonut is made of a premium material that is lightweight, durable, and won't damage your tablet or phone. Of course, it's shaped like a donut and has two slots that provide four different comfortable viewing angles. Even though it's small, it's stable enough for swiping and typing, making it perfect for things like drawing, fitness, cooking, studying, and meetings. And its size means you can take it with you wherever you go. The GoDonut comes in six different vibrant colors. This portable, no-frills portable stand is available on Amazon for $19.99.
Filed in categories: News
Tagged: universal phone stand
When is a donut not a donut? When it's a GoDonut originally appeared on The Gadgeteer on November 28, 2020 at 10:30 am.
Note: If you are subscribed to this feed through FeedBurner, please switch to our native feed URL http://the-gadgeteer.com/feed/ in order to ensure continuous delivery.
Original source: https://the-gadgeteer.com/2020/11/28/when-is-a-donut-not-a-donut-when-its-a-godonut/