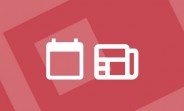 Oppo's first foldable phone will be the Find N and it surfaced this week through a number of leaks and official promos. It's coming on December 15 with a Snapdragon 888, 12GB of RAM, and Android 11. It will be smaller than the Galaxy Z Fold3 and reportedly will have barely noticeable crease.
The chip shortage crisis has reportedly forced Apple to stop iPhone production for several days, for the first time in more than 10 years.
While on the topic of the iPhone, next year's iPhone 14 Pro series will adopt a punch-hole design, maximizing the surface area of the display.
The Motorola…
Original source: https://www.gsmarena.com/week_49_in_review_oppo_find_n_coming_iphone_production_stops_due_to_shortages-news-52237.php