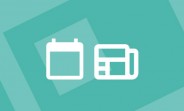 It's official – the holiday flagship season is open and it's been kicked off by non other that Samsung's iconic big phone – the Galaxy Note.
But this year there's a little twist – Samsung unveiled the 6.8-inch Galaxy Note10+ alongside a smaller 6.3-inch Galaxy Note10 – the first time we've seen a second Note device since 2014's Galaxy Note 4 and Galaxy Note 4 Edge.
The new Galaxy Note 10 duo is powered by Samsung's 7nm Exynos 9825, which launched a few hours before them, have a gyro-enabled S Pen, centered in-display selfie camera and no headphone jack.
Samsung also made a few other…
Original source: https://www.gsmarena.com/week_32_in_review_samsung_galaxy_note10_note10_exynos_9825_are_here-news-38606.php