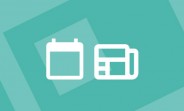 The mid-summer rarely brings a lot of high-profile announcements, but we got two premium products this week alone.
The Samsung Galaxy Tab S6 slate and the Black Shark 2 Pro gaming smartphone officially began their journeys today.
Yet our most read story was not about a device, but a technology. Oppo's new Waterfall display with nearly 90-degree curved panel promises to bring us yet another step closer to the all-screen future and clearly got you very excited. It looks awesome and we might get to see it as early as next year in one of Oppo's flagship models.
We got plenty of leaks…
Original source: https://www.gsmarena.com/week_31_in_review-news-38476.php