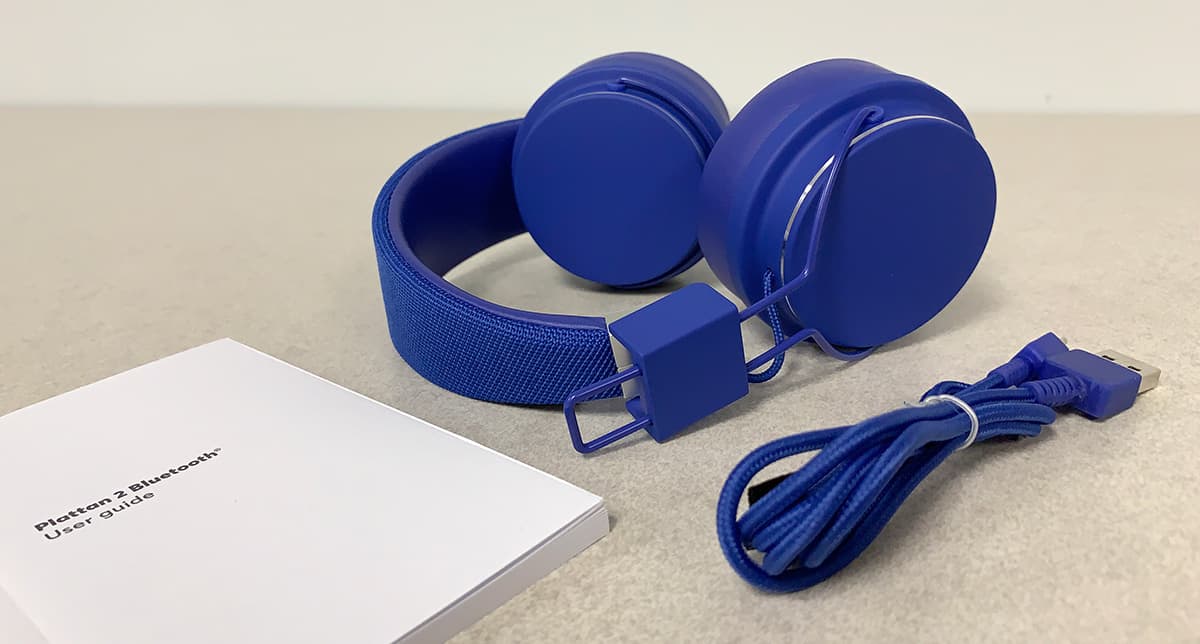 REVIEW – Hailing directly from Stockholm, Urbanears offers strong, clean aesthetics for their line of headphones, and the Plattan 2 Bluetooth is no exception. But do they sound as great as they look?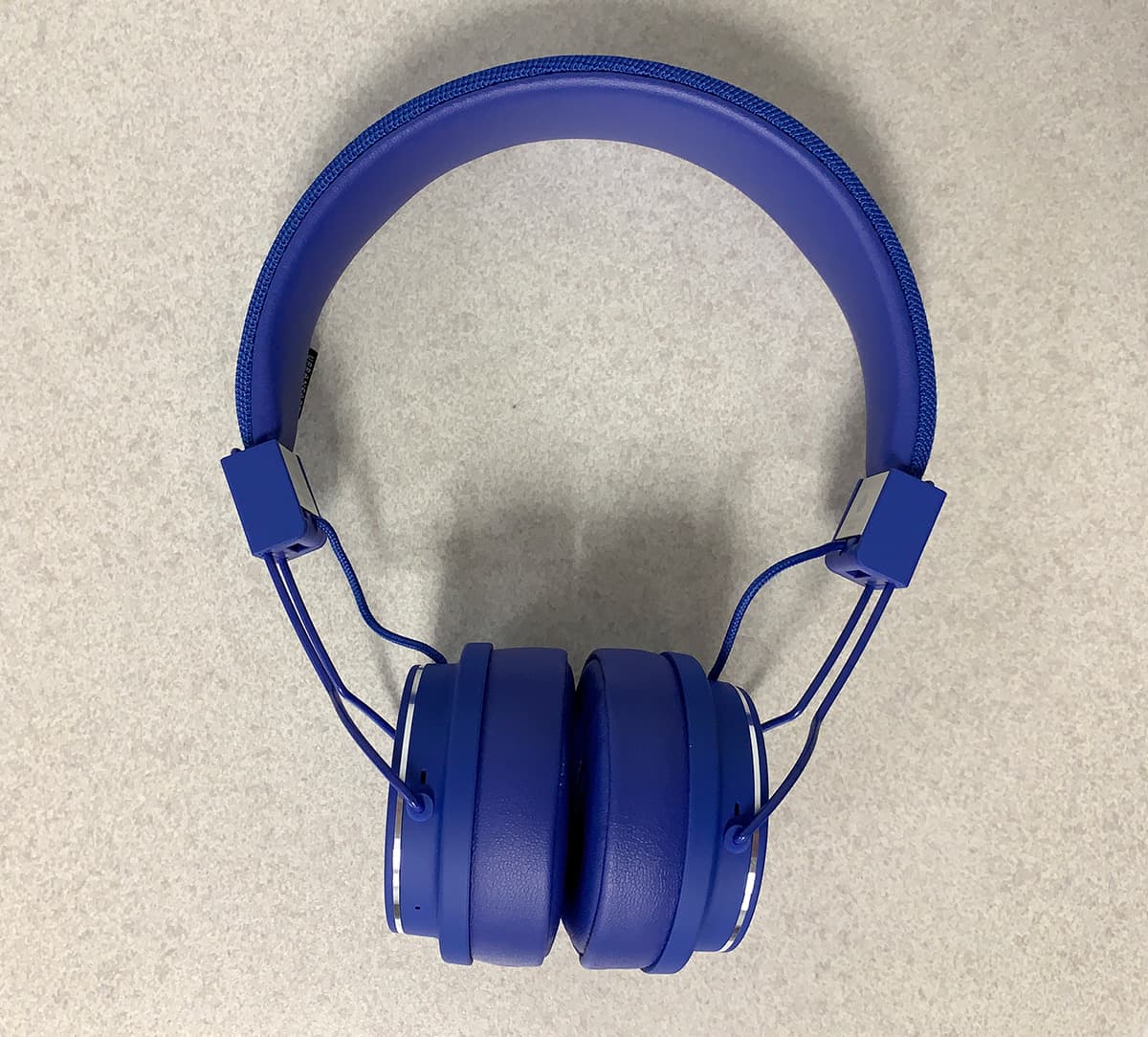 What is it?
The Plattan 2 Bluetooth headphones from Urbanears are a set of wireless on-ear headphones that features long-lasting battery life, collapsible design and an intuitive control knob.
What's in the box?
Bluetooth headphones
threaded micro-USB charging cable
Instruction booklet
Hardware specs
40 mm handmade drivers
106 dB SPL sensitivity
Weight: 145 grams
30+ hours of play time
integrated 3.5mm audio plug for sharing
10 meter range
Design and features
The pleasing design of the Plattan 2 is apparent from first glance. I've always been a fan of Swedish design, and the simple, clean lines and lack of any loud branding elements are appealing. My test unit, which came in Icon Blue, felt like it had a high-quality construction and looked really nice.
Pairing was as easy as you would expect… simply hold down the unique "joystick" control to start the pairing process and you're practically already done.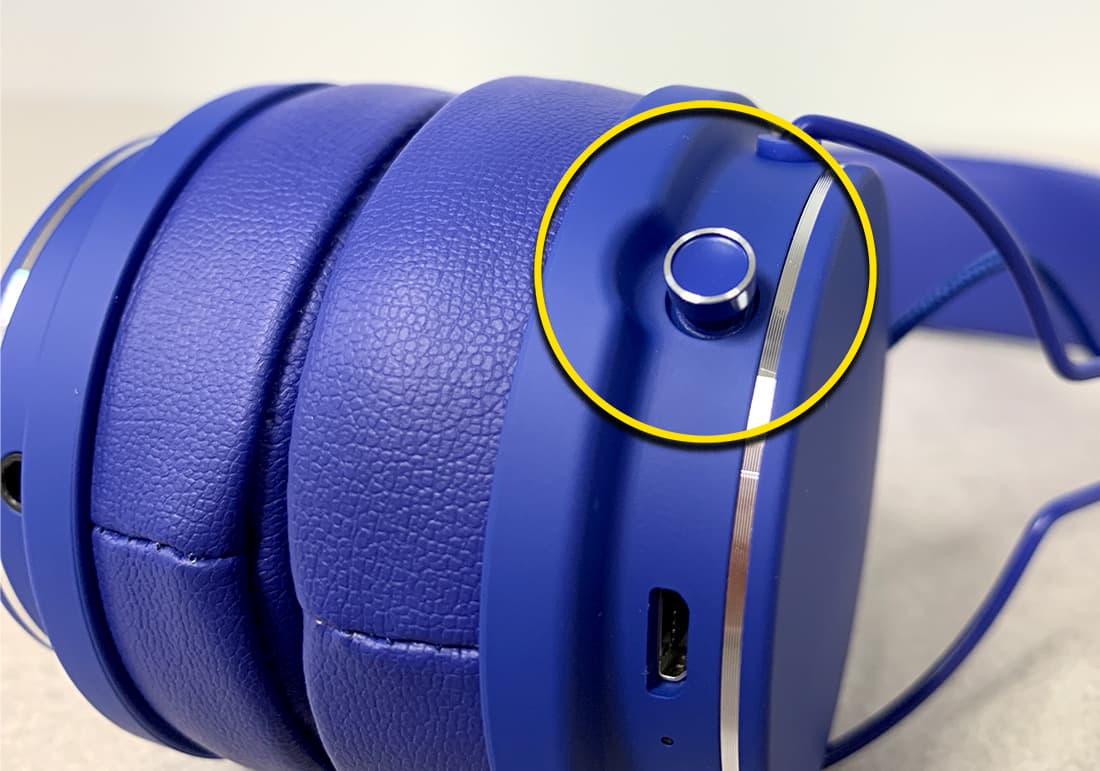 Speaking of which, I really like the control setup on the Plattan 2. It's essentially a tiny joystick that lets you control the volume and track skipping. Pressing on the joystick controls the play/pause/answer calls, a double press invokes Siri, and a very long press controls the power. Though small, it's easy to find when feeling around on the headphones, and positioned in an area that makes it hard to accidentally trigger. The clicky-ness of the joystick feels good.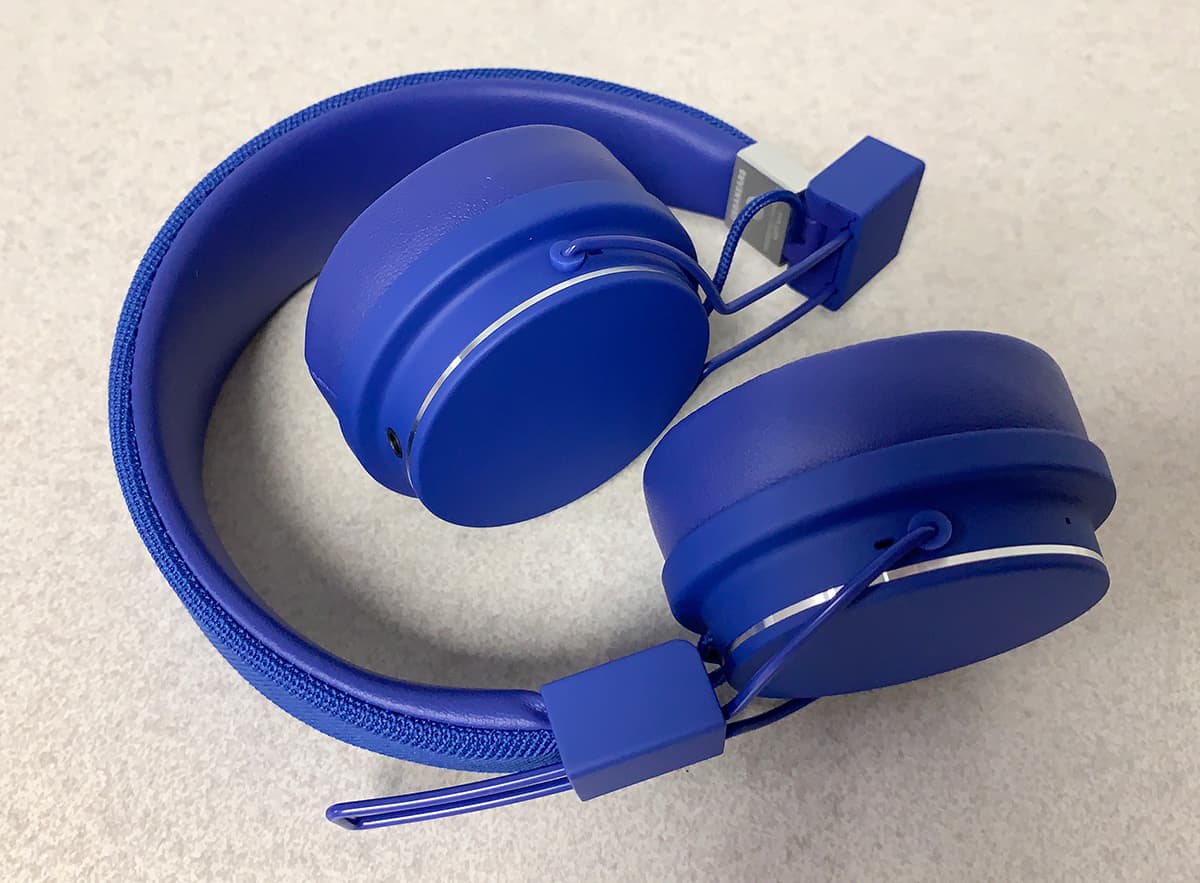 The material on the headphone cups is soft to the touch and offers plenty of padding. It's more of a synthetic leather, but didn't seem to make my ears hot like similar materials do. I do sort of wish they were a bit larger, or maybe just a bit taller and oval-ish rather than perfectly circular. I think that would have offered a better seal against my ears. Overall, they are pretty comfortable. The top headband is soft, but not very padded.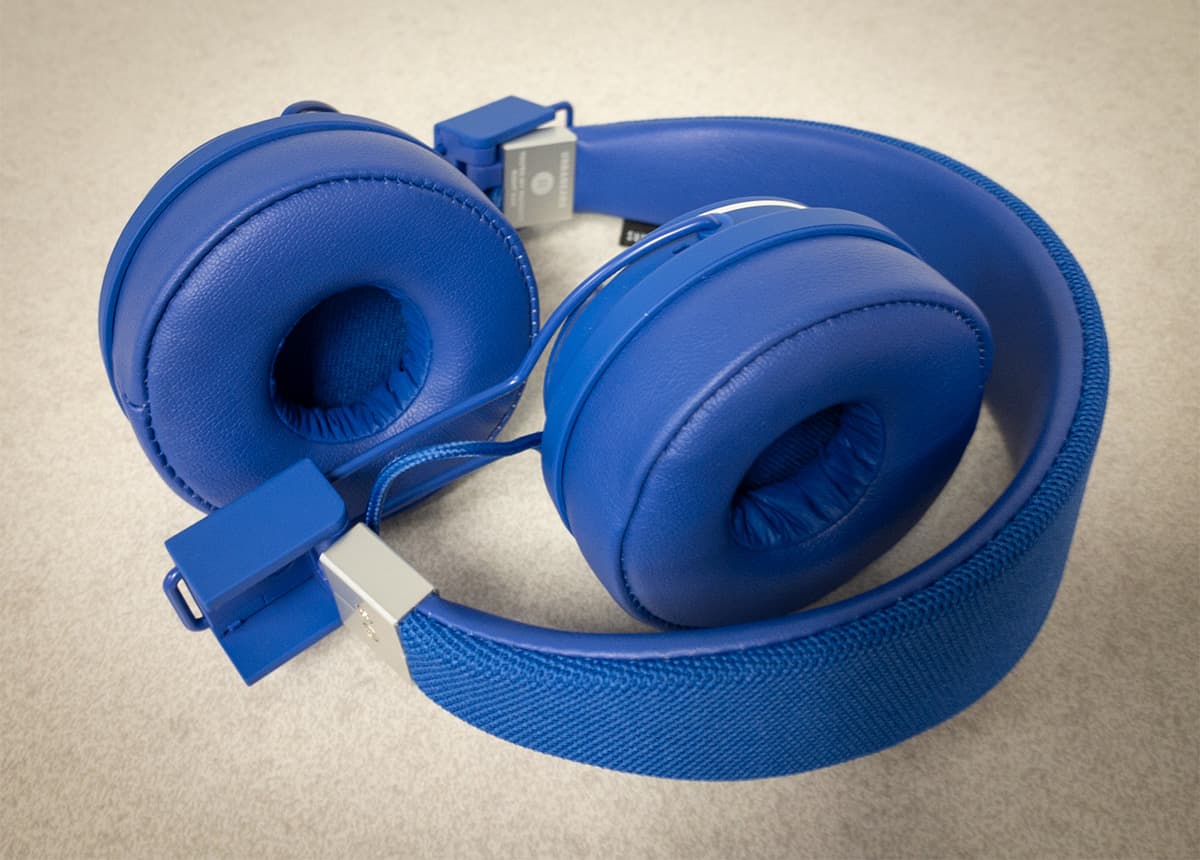 The collapsable design will save you some (but not much) space when toting them around in a backpack or bag. I think this could help them avoid damage.
The Plattan 2 includes one of the more interesting features I've seen in a pair of wireless headphones: an audio sharing feature. There is a standard 3.5mm headphone jack included on the bottom of the left headphone which is exclusively used for "sharing" the audio to a pair of wired headphones. This obviously would work best with someone sitting right next to, like if you were sitting in the back seat of a car or on a train or plane and wanted to both watch a movie on the same tablet.
However, it's worth noting that this can only be used for audio output, it won't turn these into wired headphones, for instance you wouldn't be able to use them to hook up to a gym treadmill to listen to the TV. But something that you could do is connect a pair of wired speakers to this audio port, effectively adding Bluetooth functionality to any regular non-wireless speakers. That's pretty wild.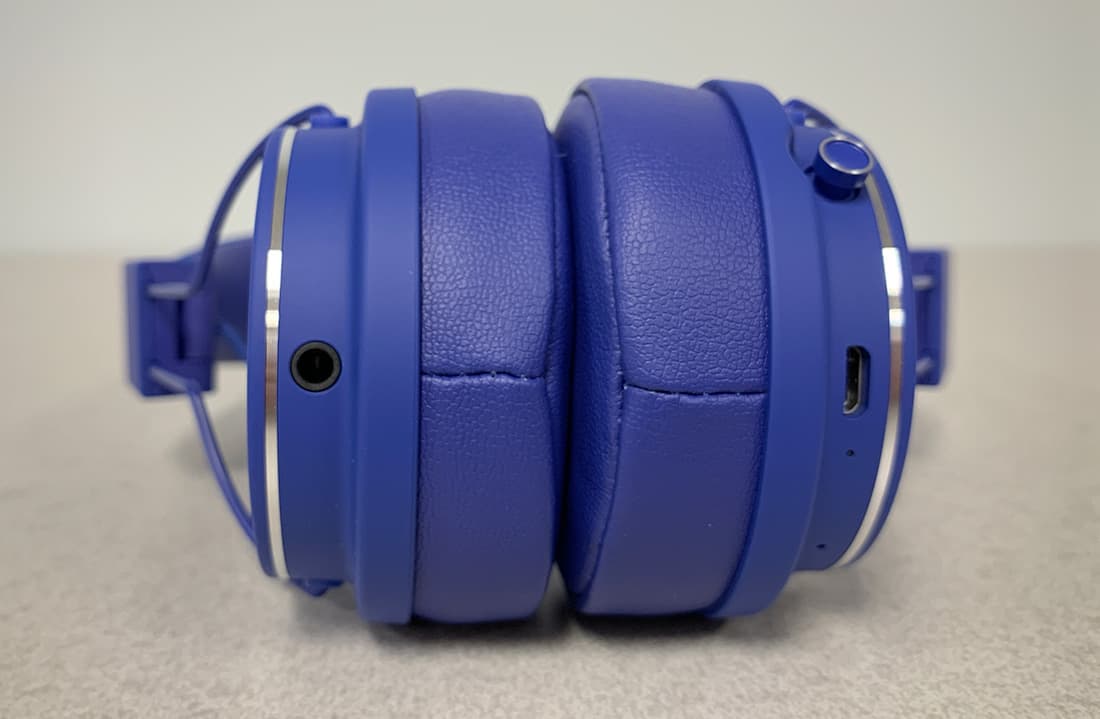 Moving on to battery life, the advertised 30+ hours is actually pretty accurate!Compared to the 4 hours I squeeze out of my AirPods, that seems like an eternity. That's good news for heavy travelers, as well as the fact that they have an extremely common micro-USB charging port. Although in 2019, I'm becoming more and more surprised manufacturers aren't adopting USB-C support.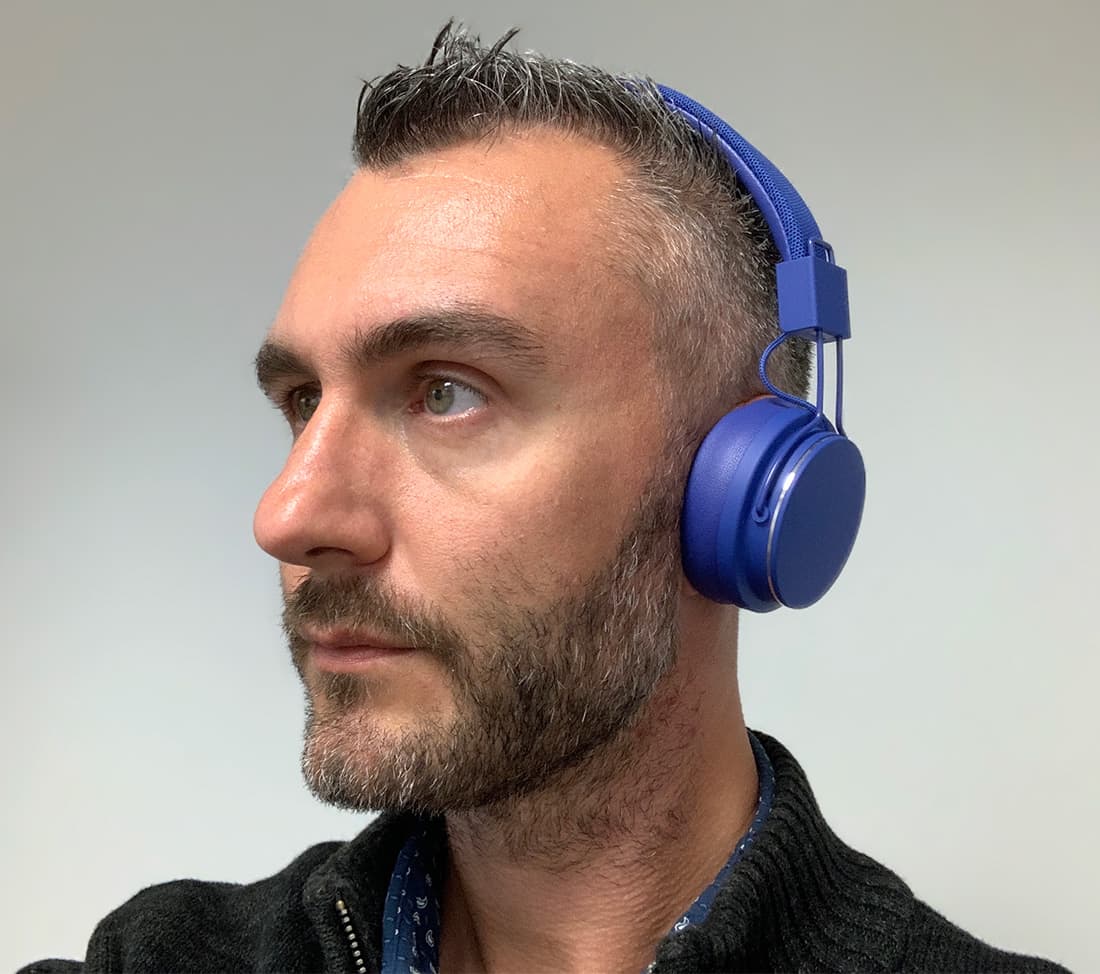 All of these features and slick design would be for naught if the headphones themselves didn't sound great, but that's precisely the one area where the Plattan 2 falls short. Overall, the audio sounds a bit muddy and muffled. I tried several EQ settings in my music app to see if that would improve things, but I couldn't coax anything above just okay quality out of them. And for a pair of cans that will run you 100 bucks, that makes it really hard to recommend, unless you're just the sort of person who values form over function.
What I like
Long battery life
Interesting joystick-like controls
Integrated audio sharing
What I'd change
Earphone cups are a tad small
Sound is merely okay
Final thoughts
There are a lot of design features that I really like about the Plattan 2. The controls are great and look and feel feels high-end. To me, they are ultimately marred by middling sound quality, but might find a home among those who care more about aesthetic than audio.
Price: $99.99 (or 2 pairs for $149.00)
Where to buy: You can purchase a pair of Plattan 2 Wireless Headphones in a variety of colors directly from the Urbanears website and Amazon.
Source: The sample of this product was provided by Urbanears.
Filed in categories: Reviews
Tagged: Bluetooth headphones
Urbanears Plattan 2 Bluetooth Wireless Headphones review originally appeared on The Gadgeteer on November 11, 2019 at 9:00 am.
Note: If you are subscribed to this feed through FeedBurner, please switch to our native feed URL http://the-gadgeteer.com/feed/ in order to ensure continuous delivery.
Original source: https://the-gadgeteer.com/2019/11/11/urbanears-plattan-2-bluetooth-wireless-headphones-review/