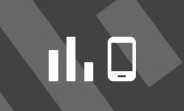 Two weeks back Apple's new 11 trio debuted and dominated our trending chart to be followed by the Huawei Mate 30 lineup last week. This time around it was Xiaomi's turn to show it latest and greatest and top the popularity contest.
The Mi Mix Alpha may be nothing more than a concept device, but it's just so exciting that even people who know they'll never own it can't stop looking at it.
Following it as a distant second is the Google Pixel 4 – that one is yet to go official, but with leaks so extensive we feel like it's been around for a while now.
In third sits the Apple iPhone 11…
Original source: https://www.gsmarena.com/top_10_trending_phones_of_week_39-news-39379.php