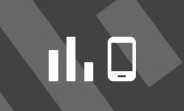 It was certainly one of the most turbulent weeks in recent memory in our trending chart. Only the top three from last week remain and one of them barely hung up to the 10th spot.
Impressively enough, the Redmi 8 Pro managed to retain its lead amid the drama, but the next phone to have been here last week is all the way down in seventh.
Nokia 7.2 takes second, while another phone to come at IFA – Sony Xperia 5 – completes the podium.
A trio of Apple iPhones follows – those are going official next week, but they are already getting people talking about them.
In seventh we have…
Original source: https://www.gsmarena.com/top_10_trending_phones_of_week_36-news-39091.php