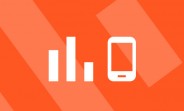 September is only now starting, but the rate of smartphone announcements these days will almost make you believe we are in the middle of the Fall tech craze.
This time around it was Redmi's turn to bring exciting new phones and its latest 8 and 8 Pro immediately took the top two spots in our chart.
In third we have the Samsung Galaxy A50, which is arguably the most consistent phone in the past few months.
Xiaomi Mi A3 only returned to the chart last week, but it's already at number 4, suggesting that it may stay for longer this time.
The Samsung Galaxy Note10+ lost another…
Original source: https://www.gsmarena.com/top_10_trending_phones_of_week_35-news-38976.php