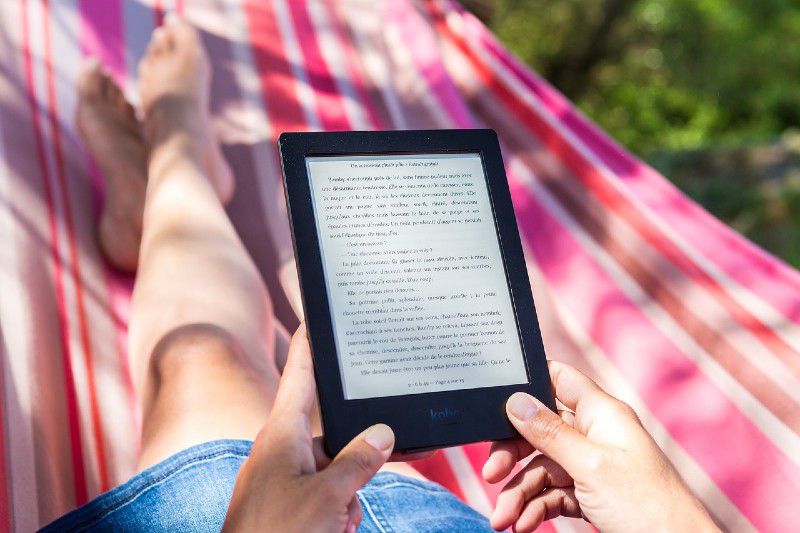 NEWS – Today (September 18) is the 6th annual Read an Ebook Day when book lovers around the globe can celebrate the day by reading a digital book and sharing their love for reading via social media for a chance to win a Kobo Clara HD eReader.
All you have to do is choose an ebook and then join the conversation on any social media platform by sharing what you're reading and why you love ebooks by using the hashtag #ebooklove.
No ebook reader, no problem! You can read ebooks right on your phone or tablet by using the free Libby app which I recently wrote about and thoroughly enjoy using every day to read or listen to free audiobooks that are checked out from my local library.
Here are two other articles we've posted about ebooks in the past few weeks that you'll find interesting:
Save money on books by checking to see if they're available from your library using the Library Extension for Chrome
How to use your Amazon Echo Dot as a Bluetooth Speaker
If you need even more ideas for ebooks that you should try, check out this article on Overdrive:
30 Books to read before you die (or on Read an Ebook Day)
Enjoy Read an eBook Day!
Filed in categories: News
Tagged: ebooks
Today is Read an Ebook Day so what are you waiting for? originally appeared on The Gadgeteer on September 18, 2019 at 11:15 am.
Note: If you are subscribed to this feed through FeedBurner, please switch to our native feed URL http://the-gadgeteer.com/feed/ in order to ensure continuous delivery.
Original source: https://the-gadgeteer.com/2019/09/18/today-is-read-an-ebook-day-so-what-are-you-waiting-for/