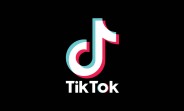 TikTok today announced a raft of changes coming to its mobile apps, including improvements to resolution and also new effects and enhancements.
One of the main new changes that will be rolling out in select countries is the option to upload in 1080p. While uploading the video, select More options and then toggle the Upload HD button to enable uploading in 1080p.
TikTok now also allows using the Green Screen effect on top of GIFs. Users can choose their GIF through TikTok partner GIPHY and then overlay their video on top of the GIF using the Green Screen effect.
The new Visual…
Original source: https://www.gsmarena.com/tiktok_enables_1080p_resolution_uploads_in_select_countries-news-52325.php