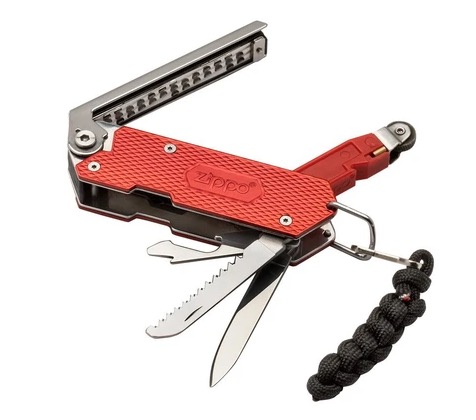 NEWS – Most multi-tools have a core set of tools like a knife, a bottle opener, scissors, and maybe a saw. All good right? But the Zippo SureFire Multi-Tool takes a new step in EDC pocket tools and offers a built-in flint wheel sparker. That's right, this multi-tool will help you start a fire.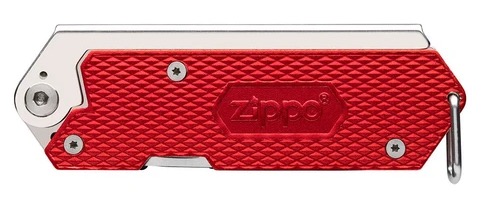 Folded, the SureFire is 3.60 inches long, so it will easily fit in your pocket or you can hang it from your bag.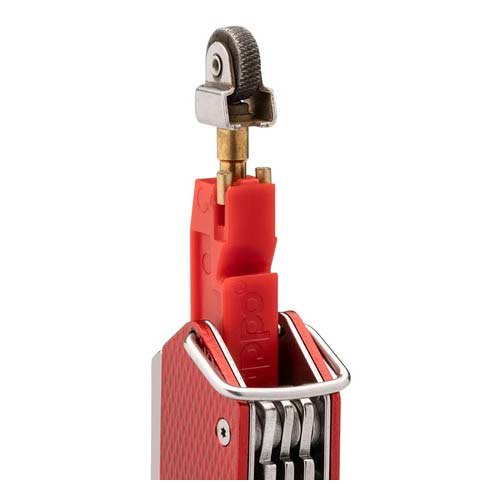 Open it up and you have a double cut saw blade, flathead screwdriver, bottle opener, a flint wheel with storage for 2 extra flints (not included) and a tinder grater. The SureFire Multi-tool is only $19.95 directly from Zippo.
Filed in categories: News
Tagged: EDC, Multi-tool
This multi-tool is on fire – literally originally appeared on The Gadgeteer on May 8, 2020 at 10:01 am.
Note: If you are subscribed to this feed through FeedBurner, please switch to our native feed URL http://the-gadgeteer.com/feed/ in order to ensure continuous delivery.
Original source: https://the-gadgeteer.com/2020/05/08/this-multi-tool-is-on-fire-literally/