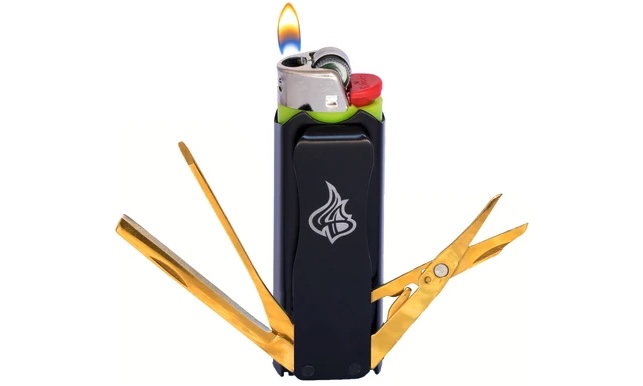 NEWS – Last week I showed you a MecArmy titanium sleeve for your Bic lighter that turned into it on a tank and this week I'm back with another sleeve/case for your Bic lighter. This one is the Lighterbro and it effectively turns your inexpensive disposable Bic lighter into a multi-tool. The limited edition version shown above is made of stainless steel with Titanium nitride coated tools. It features a knife, flat screwdriver, and spring-loaded scissors. The case can be laser engraved and versions of the Lighterbro are available in a variety of colors and designs. They are priced at $24.99 each on lighterbro's own site and are also available on Amazon starting at $10.99.

Filed in categories: News
Tagged: EDC, lighter, Multi-tool
This case turns your Bic lighter into a multi-tool originally appeared on The Gadgeteer on April 21, 2021 at 5:20 pm.
Note: If you are subscribed to this feed through FeedBurner, please switch to our native feed URL http://the-gadgeteer.com/feed/ in order to ensure continuous delivery.
Original source: https://the-gadgeteer.com/2021/04/21/this-case-turns-your-bic-lighter-into-a-multi-tool/