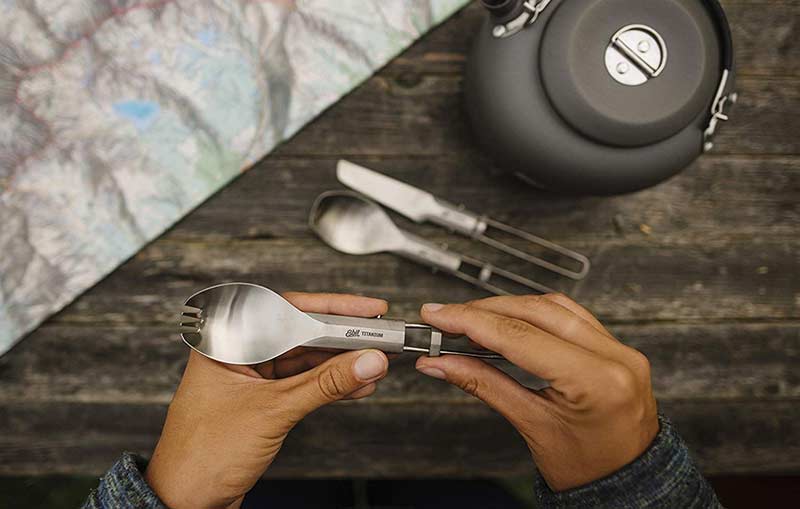 NEWS – Carrying a spork in your EDC means you'll always be able to grab a quick meal without relying on one-use plastic cutlery. But is there a better alternative to a spork? Check out these unique folding eating utensils from Esbit. They are made of titanium, so they are lightweight and they will never corrode.

You can learn more at esbit.de and you can grab a set to add to your camping gear, or everyday bag from Amazon for around $15 each for the fork, spoon, and knife. You can also buy the Esbit spork on Amazon as well.
Filed in categories: News
Tagged: Camping, Cutlery, EDC, Food
These folding titanium utensils will make your spork wielding friends jealous originally appeared on The Gadgeteer on February 18, 2020 at 10:00 am.
Note: If you are subscribed to this feed through FeedBurner, please switch to our native feed URL http://the-gadgeteer.com/feed/ in order to ensure continuous delivery.
Original source: https://the-gadgeteer.com/2020/02/18/these-folding-titanium-utensils-will-make-your-spork-wielding-friends-jealous/