Finding the best unlimited data plan takes a lot of work. Every carrier seems to be offering something different, with lots of tiny differences that aren't always easy to spot when you're shopping or comparing plans. We know how dizzying it can be, since we just spent a bunch of time digging into the nitty-gritty to figure out which carriers are really offering the best prices and features in their unlimited data plans.
From a whole host of small MVNO carriers to the four major mobile networks, we pored over the unlimited data plans offered in the US right now. These plans combined unlimited data with all the talking and texting you could ever need in a month. But, that's just where an unlimited data plan starts. Many limit features like HD video streaming, Wi-Fi hotspot use, or the actual amount of high-speed 4G LTE and 3G data you can use. 
We want to save you the trouble of having to figure out what a carrier is actually offering. We know how straining all the fine print can be on the eyes. 
So, after analyzing all the unlimited data plans on offer, we've narrowed down the results by cutting out any carriers with data plans that have a hard cap (i.e., carriers that will slow your data speeds significantly for the rest of your plan period after you've used a set amount of data). This means only carriers that rely on throttling to address network congestion have made it through. Everything else fails to fit into the same league of "unlimited."
We've also focused simply on the base tier of unlimited data plans for individual customers: no family plans making it seem like a carrier has a good deal, when in fact you need three more people to sign up with you; just the lowest cost plan that offers unlimited data, talk, and text. This means deals on phones and the value of extra perks like free Netflix or HBO aren't factored into the rankings. 
Now that we've cleared up how we picked, let's get straight to the rankings.
Best value unlimited plans:
Best deal: MetroPCS unlimited plan for $50 (runs on T-Mobile network)
MetroPCS offers the best value unlimited plan on the market right now. For mobile phone users that want to pay as little as possible while getting as much data as possible, MetroPCS is the right carrier. 
MetroPCS runs on T-Mobile's powerful network (though sometimes spotty in rural areas, in our experience). And it's unlimited plan costs $50 with all taxes and fees included in that price. Users can stream use as much data as they want, and call and text to their hearts' content. Some added perks are music streaming that doesn't count against your data, Wi-Fi calling, and Scam ID. 
There are some limitations to the plan. Users who exceed 35GB of data use in a month can see their speeds throttled during times of network congestion. This MetroPCS plan also doesn't allow customers to use their phones as Wi-Fi Hotspots. Still, the plan remains highly competitive, with a soft data cap much higher than a lot of its similarly priced and even more expensive competitors.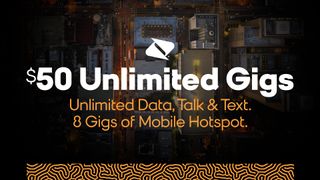 Alternative pick: Boost Mobile Unlimited Gigs plan for $50 (runs on Sprint network)
Boost Mobile's Unlimited Gigs plan comes strikingly close to the offer from MetroPCS. Some customers will actually get more out of Boost Mobile's plan if they regularly need to get data to other devices, or if they find the Sprint wireless network more reliable.
For $50 (all taxes and fees included in that price), Boost Mobile customers get unlimited talk, text, and data. Boost Mobile has a soft cap for data on this plan at 23GB, and it will throttle customers who use more than that when the network is congested. It also limits video streaming quality to 480p+. 
Similar to our top pick, Boost Mobile allows unlimited music streaming from its popular streaming partners, like Spotify and Pandora, with none of that data counting toward users' data caps. Also, though Boost Mobile has a tighter limit on high-speed data, it does allow for up to 8GB of Wi-Fi Hotspot usage each period.
Other contenders in this category:
Walmart Family Mobile (very close to MetroPCS, but not better) 
Teltik (best option for business users) 
Virgin Mobile (high value for iPhone buyers) 
Cricket Wireless
Straight Talk
Page Plus Cellular
Top of the Big 4: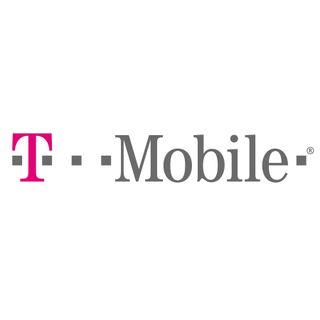 Best offer: T-Mobile ONE plan for $70
At first glance, the T-Mobile ONE plan doesn't look like it's the best deal, but we factored everything in, and it added up. One big point in T-Mobile's favor is that the $70 monthly fee is exact: all taxes and fees are already included. Sprint's plan appears cheaper at first, but its plan has some more limits that keep us from recommending it over T-Mobile.
T-Mobile has the highest soft data cap of all four major carriers. It won't begin deprioritizing T-Mobile ONE customer data speeds until after they've used 50GB. That means customers who truly plan to get their money's worth of unlimited data will get more mileage from T-Mobile. One constraint is that video streaming is limited to DVD quality.
There are extra perks as well. Tethering is allowed at up to 3G speeds. Customers can use their phone while traveling in Canada and Mexico with unlimited talk and text and 5GB of 4G LTE data, along with some usability in more than 140 other countries. Plus, T-Mobile throws in a free Netflix subscription that didn't even factor into our consideration.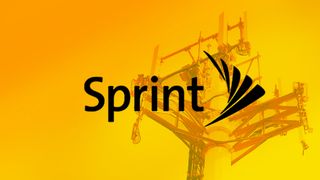 Alternative pick: Sprint Unlimited Freedom plan for $60
Of the big four carriers, Sprint offers the lowest base price for its unlimited data plan. The Unlimited Freedom plan is just $60, though taxes and fees go on top of that. The big reason that Sprint fell short of T-Mobile in our ranking is that its Unlimited Freedom plan has a much lower soft cap of 23GB compared to T-Mobile's 50GB cap.
Where Sprint does make up some for its smaller data cap though is the way customers can use their data. Sprint allows streaming in Full HD (1080p), which is a big step up from the DVD quality that T-Mobile, Verizon, and AT&T limit streaming to. Sprint also allows 10GB of Wi-Fi Hotspot usage (though exceeding 10GB will auto-buy another 10GB for $10). Of course, being able to use all the data means it will be easier to hit the 23GB soft cap and risk data deprioritization. 
The extra perks from Sprint's Unlimited Freedom plan include global roaming and a free subscription to Hulu. 
How the others fell short:
AT&T (starting at $70) and Verizon (starting at $75) both had pricey unlimited plans that weren't competitive with how they handled data deprioritization. Both networks throttle users on their base plans during times of congestion irrespective of how much data those users have used in a plan period.
Source link