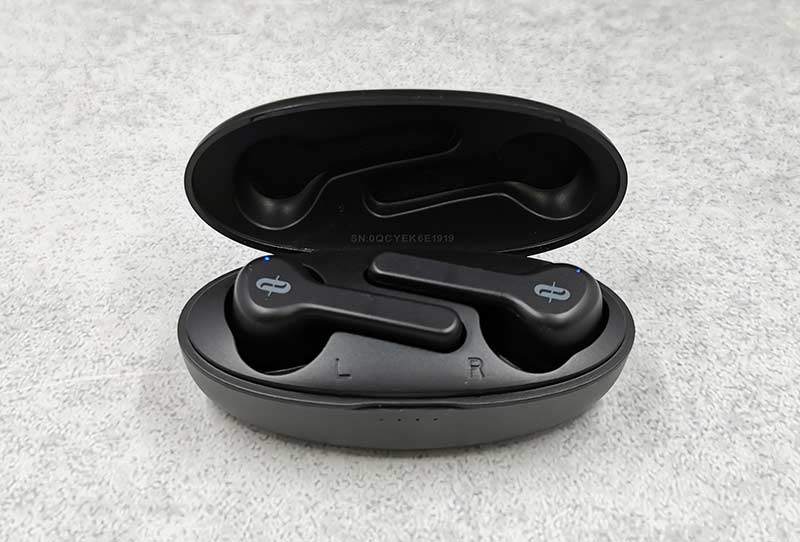 REVIEW – There are not enough hours in the day to talk about all the new TWS earbuds on the market these days. Not to worry though, I made some time to review the TaoTronics Sound Liberty 53 TWS earbuds. Let's check them out.
What is it?
The TaoTronics Sound Liberty 53 TWS earbuds are Bluetooth earbuds that store in their own battery charging case.
Hardware specs
6mm dynamic speaker
Bluetooth 5.0 technology
33ft connecting range
5 hr playtime on one charge
40 hr playtime with the charging case
What's in the box?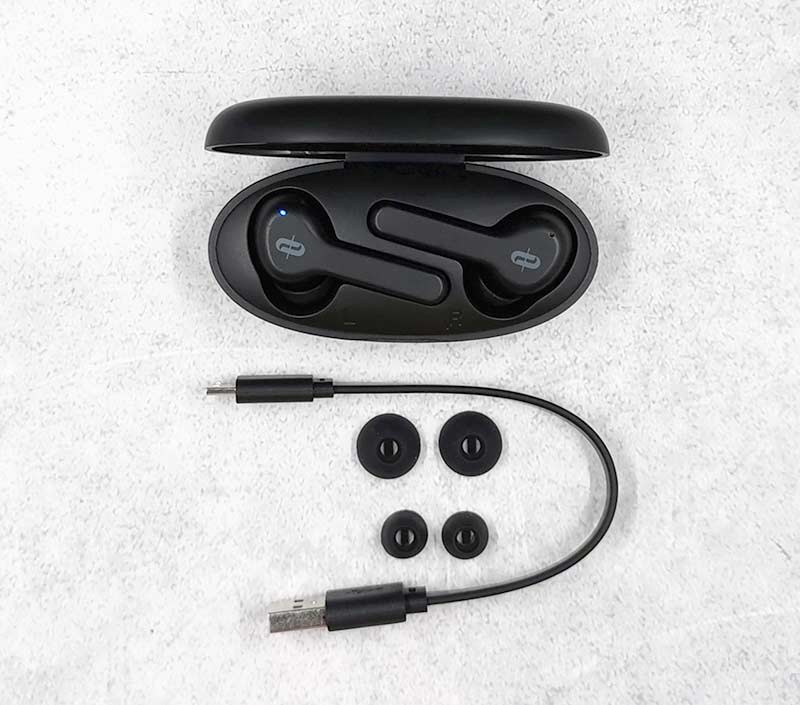 TaoTronics TWS earbuds
Charging case
3 sets of eartips
micro USB charging cable
Instructions
Design and features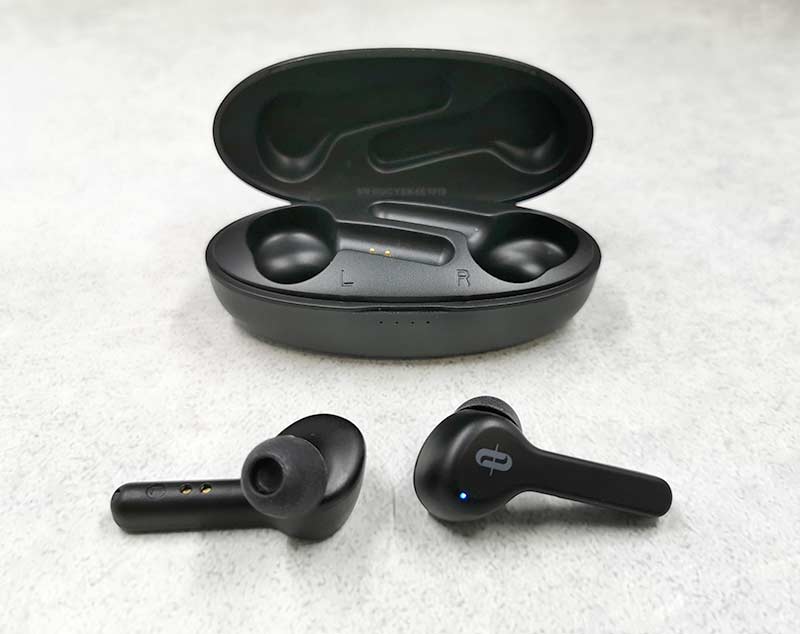 The TaoTronics TWS earbuds have an Apple Airpod-like design and are only available in matte black.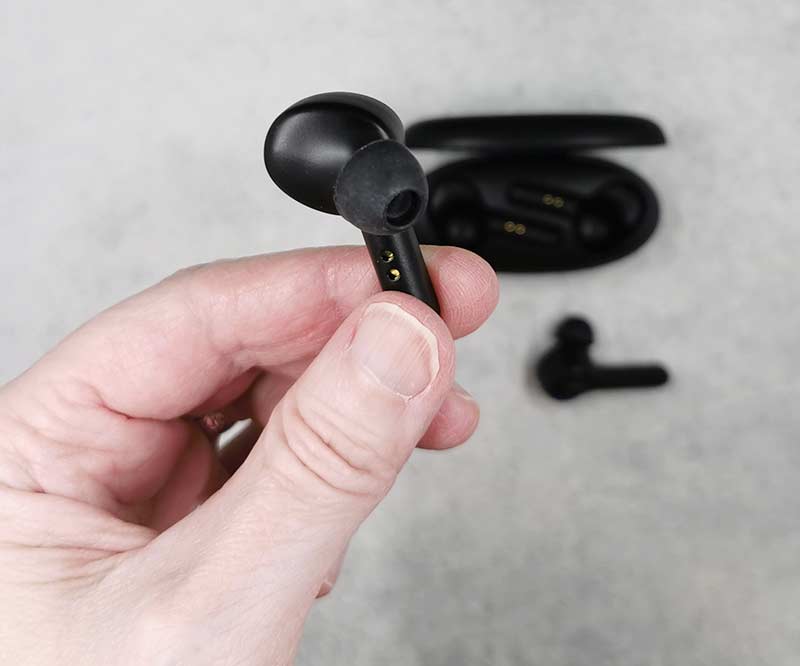 There are 2 electrical contacts on the inside of the hanging portion of the earbud. These contacts match up with the contacts inside the battery charging case which is included with the earbuds.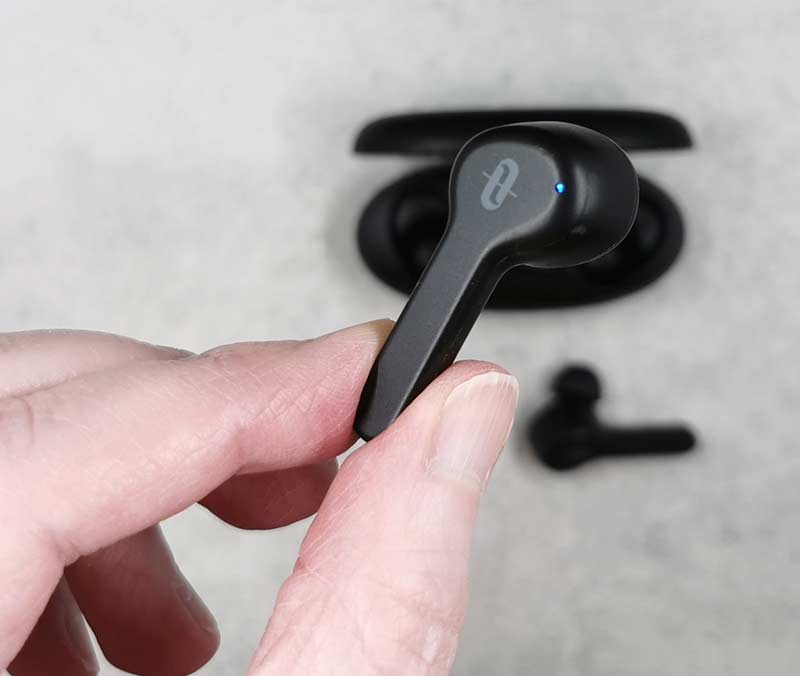 The outer edge of the earbuds don't have any control buttons because these earbuds use touch controls, but they do have a small LED which provides a visible status for pairing.
Pairing and functionality
Pairing the earbuds with my Huawei P30 Pro was quick and easy. When you first take the earbuds out of the charging case for the first time, they are ready to connect. From there I just chose "TaoTronics TT-BH053" from Bluetooth devices list and paired them.
I often only use one earbud when I'm at work so that I can be aware when someone comes up to my desk to talk to me.  My preference is to just use the left earbud.  With the TaoTronics earbuds, I can do that without having to take both earbuds out of the charging case because the left earbud is the master earbud. But, that also means that I can't just take out the right earbud by itself and use it. To only use the right earbud, I'd have to take out both earbuds and then leave the left earbud out of the case. Placing the left earbud back in the charging case immediately kills the Bluetooth connection. That's just something to keep in mind.
Fit and comfort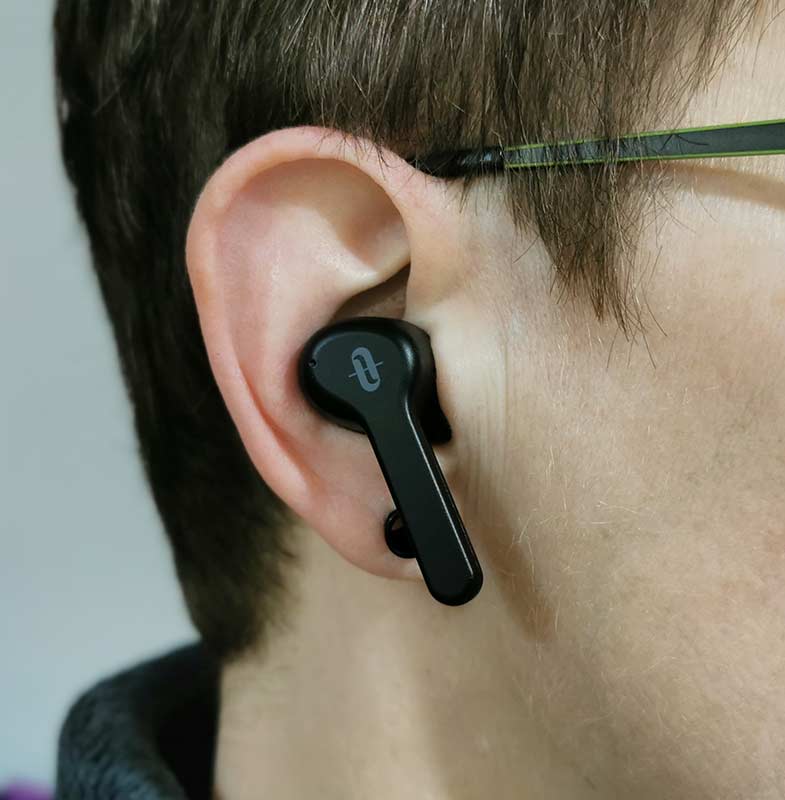 Everyone's ears aren't identical, so I can't say how the TaoTronics earbuds will fit yours. I can only comment on how they fit my ears and I was very happy that they fit both of my ears perfectly using the default ear tips. I didn't have any issues with them falling out of my ears as I have with other earbuds. Even while working out and moving around, they stayed in place and were comfortable to wear for an hour or two at a time.
Touch controls
As I mentioned earlier in the review, the TaoTronics Sound Liberty 53 TWS earbuds do not have any physical control buttons. They use touch controls. The controls require that you remember what single, double, triple, and touch hold gestures do for each earbud. For example, a single tap on the left earbud is volume down. The same thing on the right earbud is volume up. A triple tap on the left earbud goes to the previous track, and the same thing on the right earbud goes to the next track. A double tap on either earbud toggles pause/play. You get the idea.
Battery life
With the battery charging case, it feels like these earbuds never need to be recharged with a USB cable. With daily listening, I end up charging them about once a week but they really don't need it, it's just a habit to top them off.
Sound quality for music, video, and calls
I tested the TaoTronics Sound Liberty 53 TWS earbuds with my Huawei P30 Pro smartphone, and with a Dell laptop at my day job. I tested by using Amazon Prime streaming music, Spotify, YouTube, and Netflix. I tried and I was happy with the sound quality of the music that I like to listen to. Bass was nicely thumpy, mids were warm, and highs were clear in songs like Desperado by Rhianna, Lo/Hi by Black Keys, Girl by Maren Morris, and Sunflower by Post Malone & Swae Lee.
I am also happy to say that I could use these earbuds while watching streaming video on YouTube and Netflix. The audio and video synced very well with no noticeable delay which is something I can't say about all earbuds I have tested.
For calls, I could clearly hear the person on the other end of the call and they could ear me as well. Like most earbuds, they fit tightly in your ears, you will hear yourself talking in your head which may or may not bother you.
What I like
Sound quality
Touch controls
Comfortable fit
Good price
What I'd change
Final thoughts
With so many TWS earbuds to choose from, it can be difficult to figure out which ones to buy. I'm happy to say that the TaoTronics Sound Liberty 53 TWS earbuds fit well, sound good, have touch controls, and are affordable. I have no problem recommending these earbuds based on their features and price.
Price: $44.99
Where to buy: Amazon
Source: The sample for this review was provided by TaoTronics.
Filed in categories: Reviews
Tagged: TWS earbuds
TaoTronics Sound Liberty 53 TWS earbuds review originally appeared on The Gadgeteer on July 3, 2019 at 11:59 am.
Note: If you are subscribed to this feed through FeedBurner, please switch to our native feed URL http://the-gadgeteer.com/feed/ in order to ensure continuous delivery.
Original source: https://the-gadgeteer.com/2019/07/03/taotronics-sound-liberty-53-tws-earbuds-review/