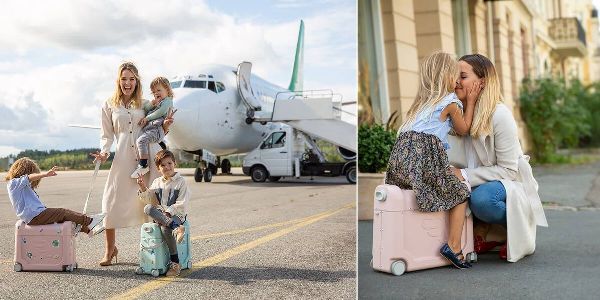 NEWS – One day, we will get back to traveling again and when we do, this may be the suitcase you need if you happen to have toddlers. The JetKids suitcase by Stokke is a hard plastic carry-on sized suitcase that is rugged enough to pull your kids around the airport so you don't have to listen to "I'm tired!!" while trying to get through security.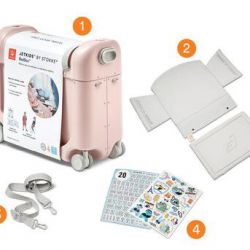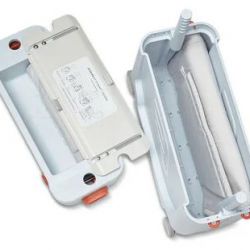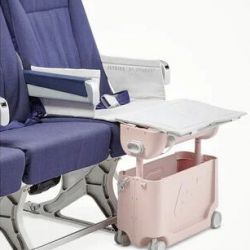 The suitcase has an adjustable strap so that you can carry it if you need to and the front has swivel wheels for easy maneuvering. It also comes with a mattress and side panels and two sheets of stickers.
When on the plane (or train or ferry), you can open up the top of the suitcase and flip the lid over. In this position, the suitcase can be used to support the mattress and side panels stored inside. This turns a standard economy-sized airline seat into a leg rest or small bed for your little guy.
If you're thinking "I need this!", then visit the Stokke website to order the JetKids suitcase for $149.25. It comes in Blue Sky, Green Aurora, and Pink Lemonade colors.
Happy travels! Whenever you start traveling again, that is…
Filed in categories: News
Tagged: luggage, Travel Gear
Pull your kids around on a JetKids suitcase and then use it to "upgrade" their airline seat originally appeared on The Gadgeteer on April 28, 2020 at 10:00 am.
Note: If you are subscribed to this feed through FeedBurner, please switch to our native feed URL http://the-gadgeteer.com/feed/ in order to ensure continuous delivery.
Original source: https://the-gadgeteer.com/2020/04/28/pull-your-kids-around-on-a-jetkids-suitcase-and-then-use-it-to-upgrade-their-airline-seat/