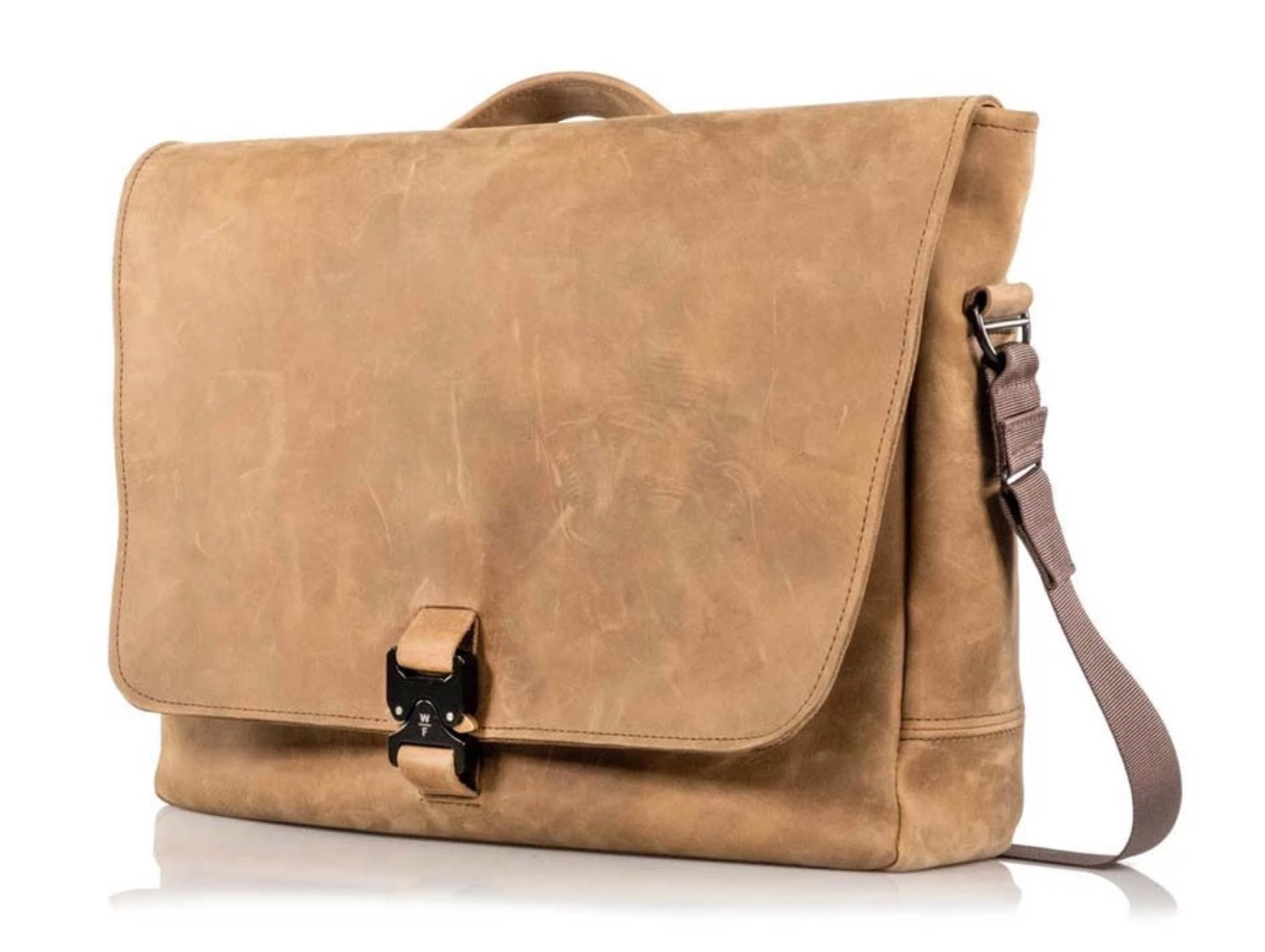 NEWS – My favorite style of EDC bag is a messenger style bag. Although I've never given a backpack a real try (should I?), I have been carrying a messenger bag with me to work for as long as I can remember (decades even).
One of my favorite bag designers is WaterField Designs in San Francisco and they recently announced the Executive Leather Messenger bag and it's a stunner. The bag is available in two sizes and is handcrafted from full-grain leather that gives it a rugged but classy look that will only get better with time, wear and tear.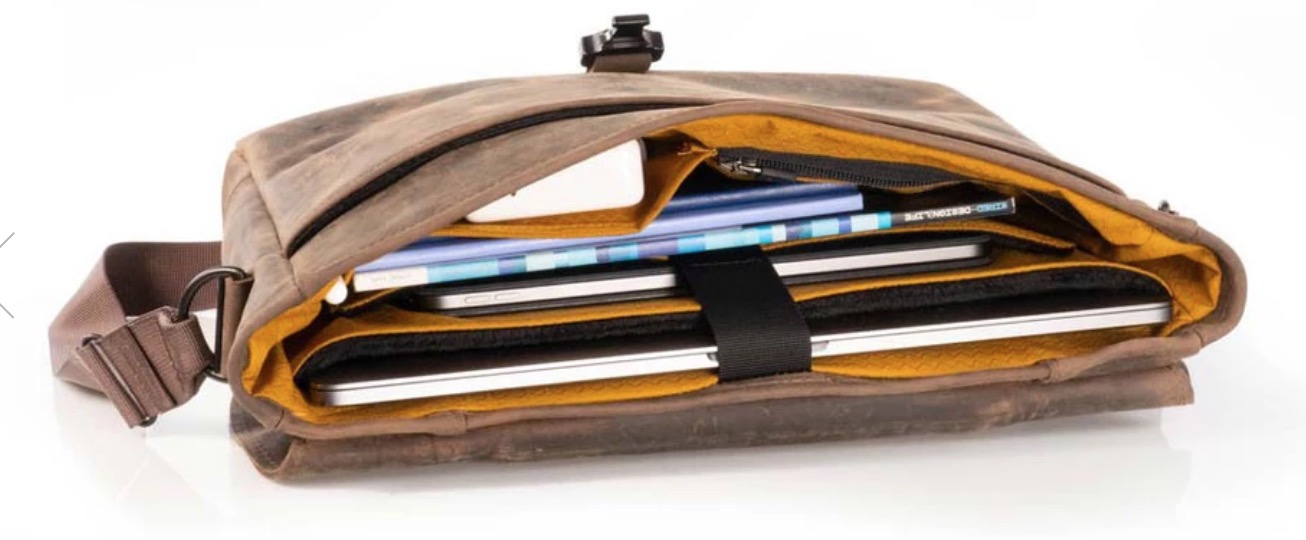 The Executive Leather Messenger bag features WaterField's signature gold interior that makes it easier to see all the small items that tend to fall to the bottom of the bag, and several organization pockets that are designed to hold up to a 15-inch laptop, tablets, and your daily gear.
This bag is available in 2 leather styles including the grizzly leather version shown here and a black leather version. You can order one for $379 – $399 depending on the size you prefer: compact or full, and it will ship within 5 days. Head over to sfbags.com for all the details.
Filed in categories: News
Tagged: Bags, EDC, Messenger bag
Messenger bag fans, it's time to grab your wallet originally appeared on The Gadgeteer on August 4, 2019 at 4:50 pm.
Note: If you are subscribed to this feed through FeedBurner, please switch to our native feed URL http://the-gadgeteer.com/feed/ in order to ensure continuous delivery.
Original source: https://the-gadgeteer.com/2019/08/04/messenger-bag-fans-its-time-to-grab-your-wallet/