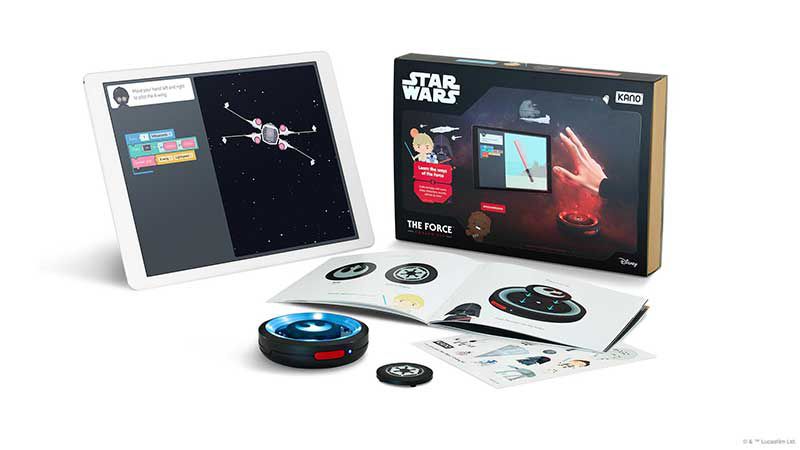 NEWS – Kano is a company that knows how to make products that will delight kids (and adults) while also helping them learn important STEM skills. Their newest products is the Star Wars The Force

Coding Kit.
The Star Wars The Force

Coding Kit comes with everything needed for your child to learn the ways of The Force by constructing a build-it-yourself Bluetooth connected motion sensor.
The step-by-step storybook leads them through lessons that will let them code a variety of Star Wars adventures that will bring to life a galaxy of characters, creatures, starships, and sounds with a wave of their hand.
The Star Wars The Force

Coding Kit is available for $79.99 from Kano.
Filed in categories: News
Tagged: Kid Gadgets, Programming, STEM
Kano helps kids learn to program by channeling The Force originally appeared on The Gadgeteer on October 17, 2019 at 10:00 am.
Note: If you are subscribed to this feed through FeedBurner, please switch to our native feed URL http://the-gadgeteer.com/feed/ in order to ensure continuous delivery.
Original source: https://the-gadgeteer.com/2019/10/17/kano-helps-kids-learn-to-program-by-channeling-the-force/