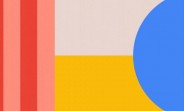 As we previously reported, Oct 15 was the date the Google Pixel phones were expected to be unveiled.
Press invites sent by Google for an upcoming launch event dedicated to a few of their 'Made by Google' devices confirms this today.
The invite doesn't reveal much else besides the day of the event (October 15) and the city it will be held in (New York). But we don't need much more than that to see that this is the Pixel 4 event we've been waiting for.
After an official teaser and numerous extensive leaks, it could be said that we know the bulk of the Google Pixel 4 and 4 XL…
Original source: https://www.gsmarena.com/its_official_google_will_be_announcing_the_google_pixel_4_and_4_xl_on_oct_15-news-39205.php