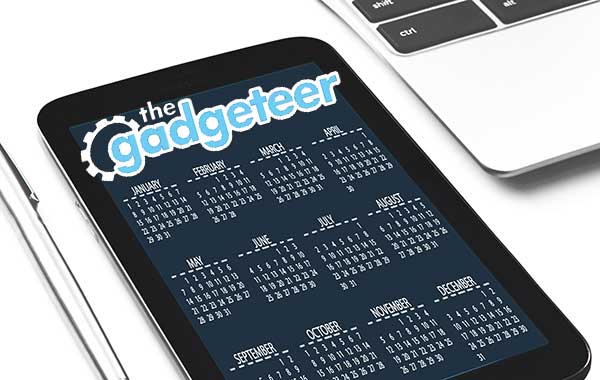 NEWS – It's Saturday afternoon, so it's time to take a break from your weekend activities and read some gadget related articles, reviews, and news. You'll be glad that you did! Enjoy!
ARTICLES
So KontrolFreek sent me a Mystery Box… July 30, 2019
How to listen to audiobooks and read eBooks for FREE July 29, 2019
REVIEWS
Kenu BingeBank all-in-one powerbank and wireless charger review August 3, 2019
Adonit Note iPad stylus review August 3, 2019
Swann Floodlight Security Camera review August 2, 2019
Kärcher K2000 electric pressure washer review August 2, 2019
Osprey Tropos Everyday Backpack review August 1, 2019
JBL Xtreme 2 Waterproof Bluetooth Speaker review July 31, 2019
PurePort promises clean and clear Lightning plugs and ports July 31, 2019
DEENKEE Cordless Vacuum Cleaner Stick review July 31, 2019
Sztrokia Sleep Sound Machine white noise generator review July 30, 2019
Homever Slow Masticating Juicer review July 29, 2019
Tineco PURE ONE S12 Smart Vacuum Cleaner review July 29, 2019
Cambridge Audio Melomania 1 true wireless in-ear monitors review July 28, 2019
VogDUO Charger Go USB-C car charger review July 28, 2019
NEWS
The CMSBIKE F16 Folding Electric Bicycle provides power on the go in more than one way! August 2, 2019
You can't improve bubble wrap. 3M, hold my beer and watch this…August 2, 2019
Nanoleaf makes smart home control as easy as touching a button August 1, 2019
The Touchjet Wave + Lily (Pen Touch) turns your large screen TV into a giant tablet August 1, 2019
Save money on books by checking to see if they're available from your library using the Library Extension for Chrome August 1, 2019
Finally a pillow designed for those of us who wear glasses July 31, 2019
The ZeroLemon Charging Station – Notable crowdfunding campaign July 30, 2019
Use a Tertill to weed your garden July 30, 2019
Gotek's Wireless Rollable Keyboard provides you with function and entertainment on the go! July 30, 2019
FlexTILT gives your tripod more flexibility July 29, 2019
ITALIA fountain pens, Zero Breeze battery powered AC, and more – Notable crowdfunding campaigns July 28, 2019
Tom Bihn backpacks, Reolink Argus security cameras, and more – Weekly roundup July 28, 2019
Filed in categories: News
Tagged: weekly roundup
How to listen to audiobooks for free, garden weeding robots, and more – Weekly roundup originally appeared on The Gadgeteer on August 3, 2019 at 4:14 pm.
Note: If you are subscribed to this feed through FeedBurner, please switch to our native feed URL http://the-gadgeteer.com/feed/ in order to ensure continuous delivery.
Original source: https://the-gadgeteer.com/2019/08/03/how-to-listen-to-audiobooks-for-free-garden-weeding-robots-and-more-weekly-roundup/