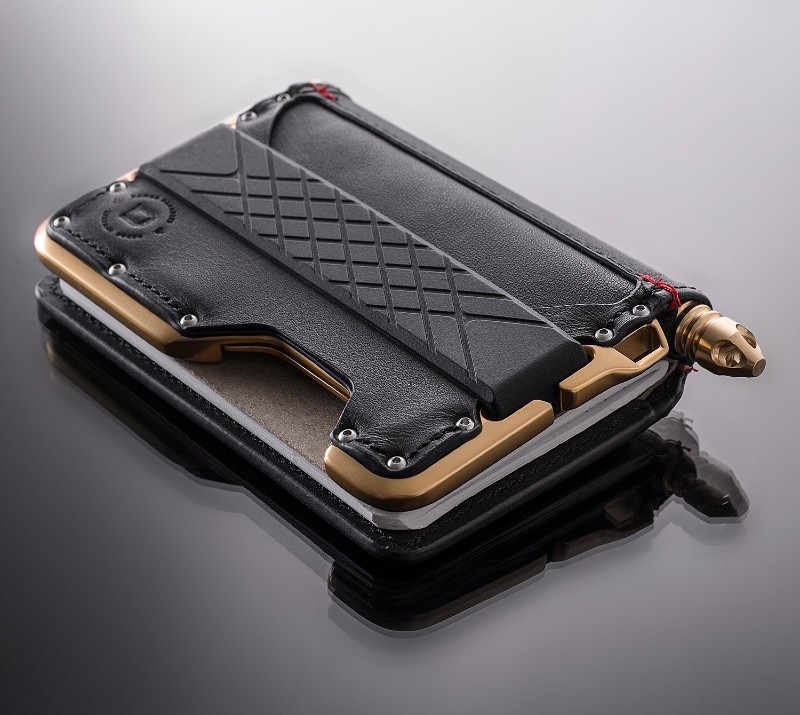 NEWS – What do you get when you combine top grain leather, polished gold aluminum, a pen, and a notebook? You get the limited edition D007 Goldfinger Pen Wallet from Dango. The D007 is a great looking RFID blocking wallet that can hold up to 16 cards and/or cash.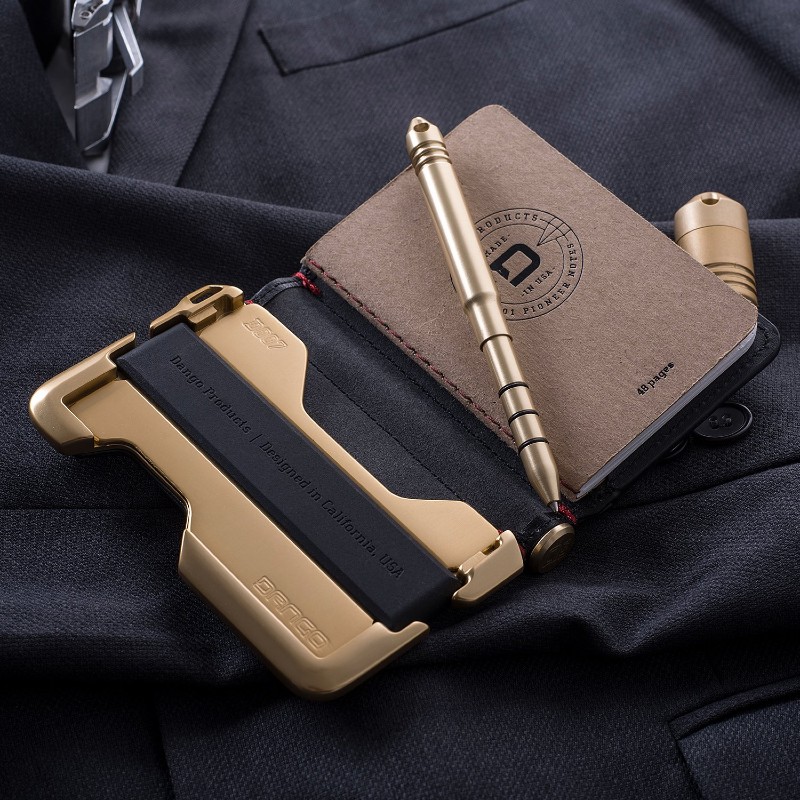 But it also holds a 48-page dot grid notebook and a cool pen that stores in the spine of the wallet and uses a Schmidt 4889M pressurized ink refill so that you can write in the heat, cold, and even upside down.
The limited edition Dang D007 Goldfinger Pen Wallet will let you keep your notes and your cash all in one place. It is priced at price at $147 and is available now from dangoproducts. com
Filed in categories: News
Tagged: Wallets
Here's a wallet that James Bond would love originally appeared on The Gadgeteer on November 25, 2019 at 1:28 pm.
Note: If you are subscribed to this feed through FeedBurner, please switch to our native feed URL http://the-gadgeteer.com/feed/ in order to ensure continuous delivery.
Original source: https://the-gadgeteer.com/2019/11/25/heres-a-wallet-that-james-bond-would-love/