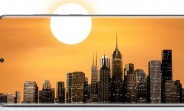 Samsung has been pushing its fast charging speeds lately – getting from 15W on the Galaxy S10 line to 25W and 45W on the Galaxy Note10 and Note10+, respectively.
Now the Galaxy S20 Ultra has retained the 45W charging power but is apparently able to use it better. Reportedly, the Galaxy S20 Ultra's built-in 5,000mAh battery goes from 0% to 100% in just 58min with the optional 45W charger.
That's quite the impressive feat, given that the Galaxy Note10+' 4,300mAh battery takes a few minutes over an hour with a 25W charger and a few under an hour with a 45W charger.
Batteries can use…
Original source: https://www.gsmarena.com/galaxy_s20_ultras_5000mah_battery_charges_in_58min_with_the_brick_in_the_box-news-41544.php