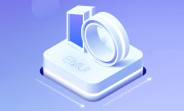 As more and more devices transition to EMUI 10, Huawei has hit an important milestone – there are now 1 million devices running the latest version of the company's custom version of Android.
The announcement comes from Wang Chenglu, president of Huawei's consumer BG software department. EMUI 10 was unveiled in August, the first updates started with the P30 series in September.
Here's a list of devices that already made the jump to EMUI 10 (note that some of these are Honor phones running Magic UI 3.0).
Huawei P30 • Huawei P30 Pro • Huawei Mate 20 • Huawei Mate 20…
Original source: https://www.gsmarena.com/emui_10_now_powers_1_million_devices-news-40276.php