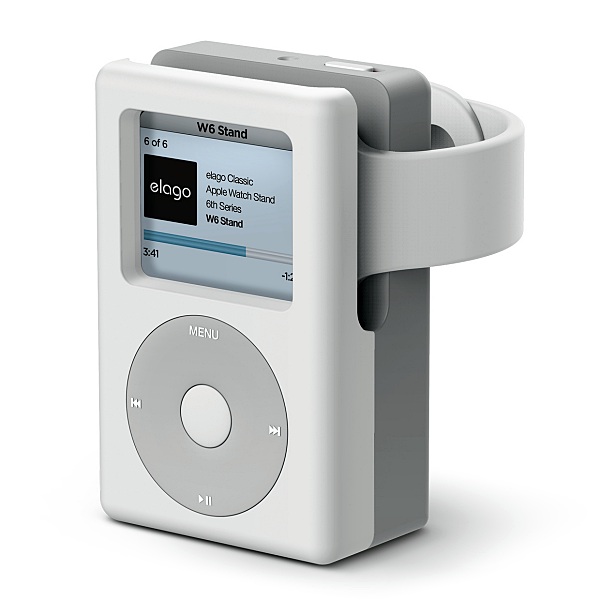 Elago, the company that has given us Apple Watch stands with a retro twist like W3 and W4 stands, is back at it again. The W6 stand for Apple Watch is designed to turn your Apple Watch into an iPod classic, complete with the iconic click wheel.
Like its predecessors, the W6 is made of scratch-free silicone which protects the Apple Watch when it's sitting inside the stand. And prevents it from moving around when resting on a surface. It works with all Apple Watch models and is compatible with Nightstand Mode.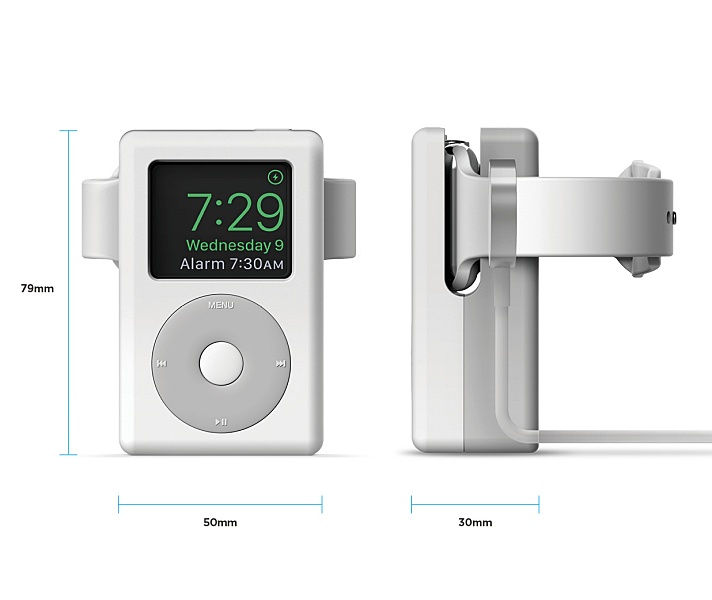 It's easy to use, simply place the Apple Watch charging puck into the cutout. Then simply slide the Watch into the opening at the top of the stand. The watches display lines up perfectly, making it look as though it's the display of the classic music player.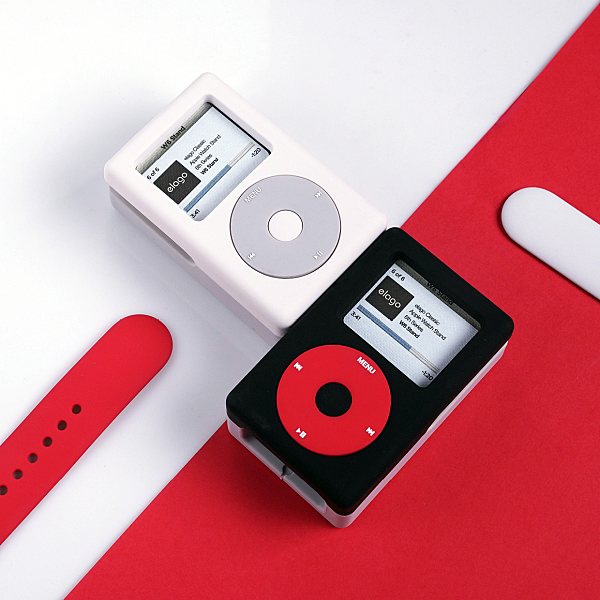 The Elago W6 Stand comes in classic white or black. Right now you can pick up the white version from Amazon for $12.99. If you want it in black, it'll cost you a couple of dollars more. Still, not a bad price to pay for a little bit of nostalgia.
Filed in categories: News
Tagged: Apple Watch, Batteries and Chargers
Elago's back with another Apple Watch stand that pulls at our retro heart strings originally appeared on The Gadgeteer on July 5, 2019 at 11:00 am.
Note: If you are subscribed to this feed through FeedBurner, please switch to our native feed URL http://the-gadgeteer.com/feed/ in order to ensure continuous delivery.
Original source: https://the-gadgeteer.com/2019/07/05/elagos-back-with-another-apple-watch-stand-that-pulls-at-our-retro-heart-strings/