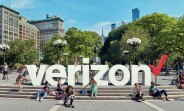 Today, Verizon announces that Denver and Providence are the next two cities to get Verizon's 5G Wideband network. Starting today, Denver's 5G service goes live with Providence, RI getting service starting on July 1.
Verizon's 5G Ultra Wideband is designed for supplying 5G connectivity using spectrum higher than 24GHz. This infrastructure requires numerous small cell sites or "nodes" in order to cover dense populations – namely metropolitan areas.
Denver will have 5G connectivity in concentrated areas of Highlands below 37th Street as well as areas of LoDo and near Coors Dielf….
Original source: https://www.gsmarena.com/denver_and_providence_are_the_next_two_cities_to_get_verizon_5g_wideband-news-37826.php