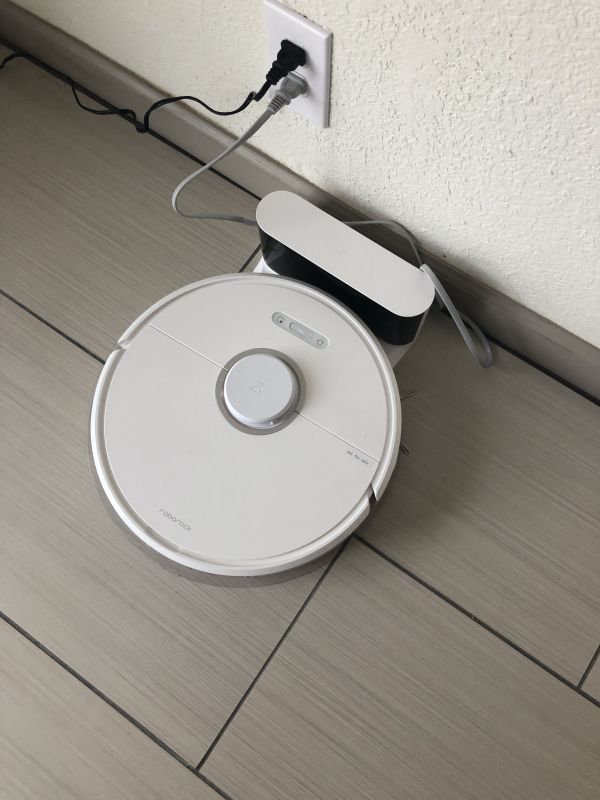 DEAL NEWS – It's time to put your fears of robot overlords away and embrace the convenience of having one do the chores you don't want to do, like vacuuming the floors in your home. To help you get over these fears, Roborock is offering a $70 off coupon on Amazon for their S6 vacuum (black model) which is normally priced at $649.99 but through August 18th, the price is down to $579.99. If you've not heard of the Roborock brand, I can help you there too because we've reviewed several of their vacuums including the Roborock S6 which Samuel said
The RoboRock S6 has become a key appliance in our house, being run on pretty much a daily basis to help clean up the cooking mess that made it to the floor, the stray hairs and the pet dander/hair that accumulates in all the hard to reach places. We love using the mop feature in the kitchen, as it's apparent that dirt doesn't always show itself on these floors. With two humans and four 4-legged friends, we need to work to keep the floors clean so it's very convenient to be able to hit one button on our smartphones rather than go through the hassle of getting the stand-up vacuum out on a daily basis. I would strongly recommend this vacuum for those who need a robotic being to clean up after them from time to time!
So head over to Amazon and make sure you click the $70 off coupon box when you put the vacuum in your cart.
Filed in categories: News
Tagged: deal
Deal of the day – Save $70 off a Roborock S6 vacuum originally appeared on The Gadgeteer on August 12, 2019 at 9:00 am.
Note: If you are subscribed to this feed through FeedBurner, please switch to our native feed URL http://the-gadgeteer.com/feed/ in order to ensure continuous delivery.
Original source: https://the-gadgeteer.com/2019/08/12/deal-of-the-day-save-70-off-a-roborock-s6-vacuum/