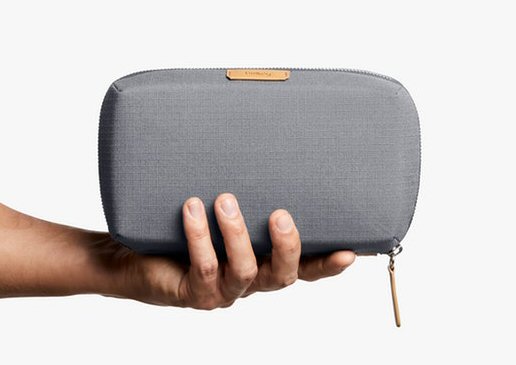 NEWS – Many of us carry a lot of gear around with it—it's a bit of a hallmark of us gadget fans.  I'm always on the lookout for a clean, compact way to organize and carry all those little items that would otherwise find their way to the bottom of my EDC pack.  Bellroy's Tech Kit pulls this off in style.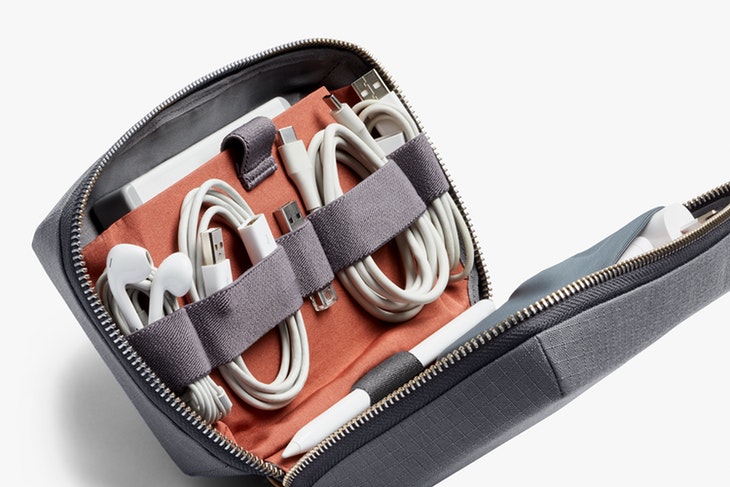 While Bellroy made their initial mark with their well-designed, durable wallets with understated style, in the past few years they've expanded into backpacks and other accessories for EDC and travel.  Their flat zip Tech Kit includes elastic webbing to help organize cables and other items.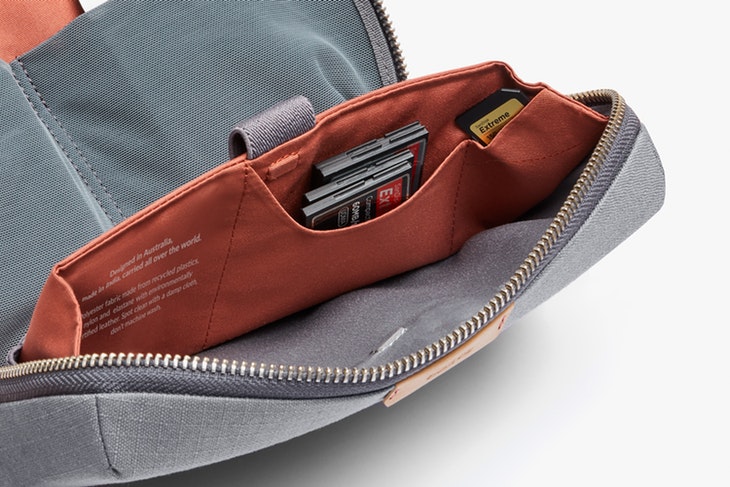 The Tech Kit also includes several pockets of various sizes to hold a range of larger and smaller items.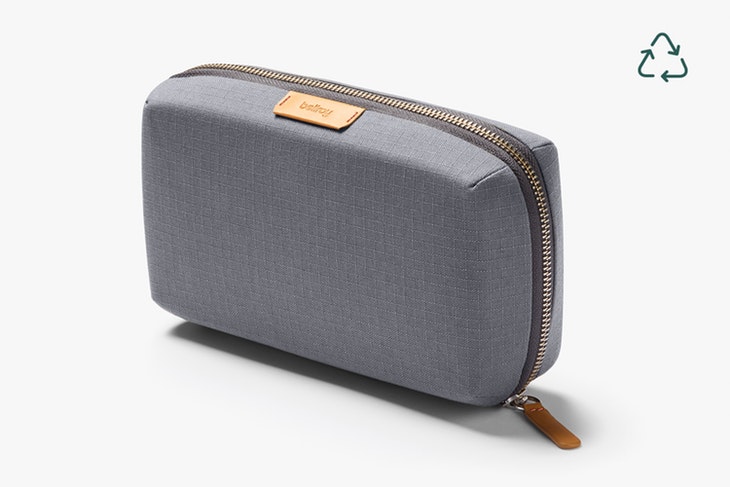 Bellroy has also made strides in the sustainability of its products, including the Tech Kit which is made from woven ripstop-style fabric that comes from recycled water bottles.  The Tech Kit is available in either Black or Light Grey (pictured here) for $59.  For more info, visit Bellroy.com.
Filed in categories: News
Tagged: EDC, Pouch
Bellroy Tech Kit is a compact, sustainable way to organize and carry your EDC gear originally appeared on The Gadgeteer on November 12, 2019 at 11:25 am.
Note: If you are subscribed to this feed through FeedBurner, please switch to our native feed URL http://the-gadgeteer.com/feed/ in order to ensure continuous delivery.
Original source: https://the-gadgeteer.com/2019/11/12/bellroy-tech-kit-is-a-compact-sustainable-way-to-organize-and-carry-your-edc-gear/