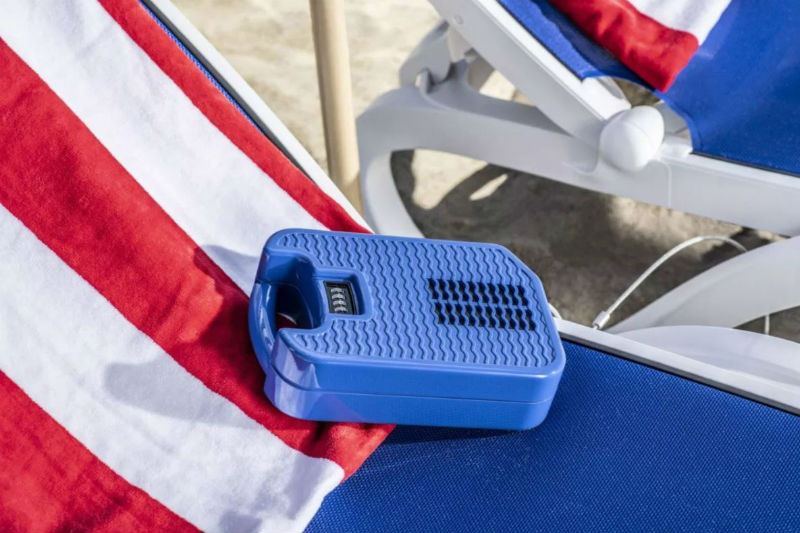 NEWS – Do you always worry that someone might mess with your stuff when you're walking on the beach or swimming in the pool? Beachsafe is a portable lockable safe that you can use to store and secure your valuables when you're not right there with them. It features a stainless steel cable, and a 4 digit combination lock.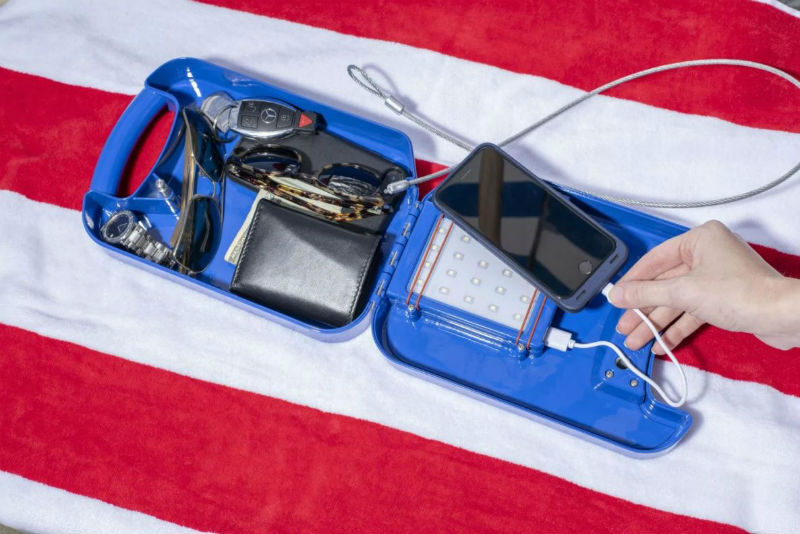 But the features that make the Beachsafe interesting to me is that it also has a built-in charger and a fan to keep your phone juiced up and protect it from baking in the sun.
Available in four bright colors, the Beachsafe is made in the USA, priced at $59.99 and is available now at thebeachsafe.com.
Filed in categories: News
Tagged: Beach, Security
Beachsafe keeps your stuff secure and your phone cool originally appeared on The Gadgeteer on July 4, 2019 at 10:00 am.
Note: If you are subscribed to this feed through FeedBurner, please switch to our native feed URL http://the-gadgeteer.com/feed/ in order to ensure continuous delivery.
Original source: https://the-gadgeteer.com/2019/07/04/the-beachsafe-keeps-your-stuff-secure-and-your-phone-cool/